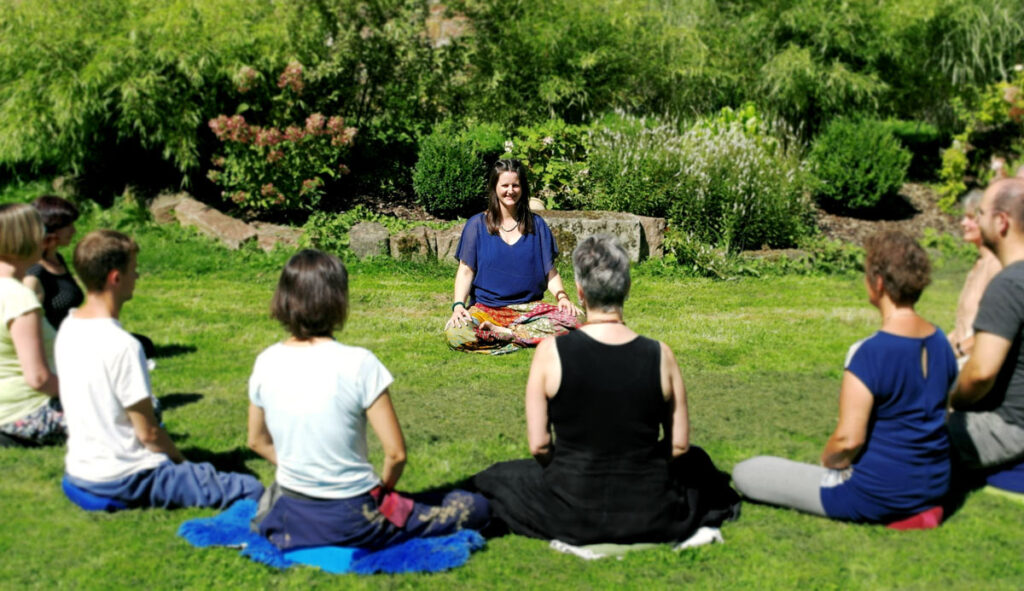 Meditation course ❋ The 3 Doors ❋ Online
Through fears and doubts to inner strength
Online Event | Introduction to the Meditation Practices of The 3 Doors
– NOTE: This event will be provided in German language only –
This weekend seminar is for people who want to learn how to deal constructively with emotions such as fear, self-doubt or anger. Using simple exercises, we will explore the body and language as powerful doorways to open awareness and inner strength. By connecting with the stillness and silence within us, we will discover the liveliness of the present moment. We will learn to use key energy pathways and healing sounds to connect with and rest in our innermost true nature. The resulting familiarity with the innermost true nature leads to an unshakable, stable trust.
The easy-to-learn practices origin in the Bon Buddhist tradition of Tibet. The seminar is free of ideological or religious content and suitable for beginners as well as advanced practitioners. It offers a personal framework for self-discovery as well as a supportive experience in a small group and takes place online on ZOOM.
Dates
October 8 – 10, 2021 | LIVE ONLINE on Zoom
Friday 19:00 – 21:00 | Free introductory session
Saturday & Sunday 09:30 – 17:30 | Weekend seminar
Cost
120€ (reduced 90€).
Registration
You can register with the teachers via email.
Contact Anja| msc@anjabenesch.com
Contact Walter | swiss3doors@gmail.com
Teachers
Anja Benesch is a graduate psychologist and psychotherapist and works in private practice. As a therapist she accompanies people on-site and online on their path of change and healing. Her meditation practice of more than 20 years, mainly in the Bon Buddhist tradition of Tibet, gives her peace and creative power. As a trained teacher, Anja has been teaching MSC (Mindful Self-Compassion) in German and in English for several years. She is a graduate of the 2.5-year meditation training The 3 Doors Academy, as well as a Presenter and Teacher in Training at The 3 Doors. Anja loves her garden and her hometown Berlin.
About Anja (German language)
Walter Hoffmann. Trained music educator, shiatsu therapist, acupuncturist and meditation coach. Graduate of the 2.5 year meditation training The 3 Doors Academy, Presenter and Teacher in Training at The 3 Doors. Many years of intensive meditation practice (Zen, Shingon, Kuji-In, Bon Buddhism). Since 1997 self-employed in own practice for Shiatsu and Acupuncture. From 2015 active as a meditation teacher. Self-employed as a meditation coach in Zurich. Walter lives with his wife in Zurich.
Zur Website
Informationen about the practices of the 3 doors